Get GraphiCode Subscription Code
The following steps generates the subscription code for license issue.
Before you proceed please download the software installer from the following link below:
Once complete, expand the application download file to your local directory. Run Setup.exe file as Administrator to start code generation. Select Next to proceed.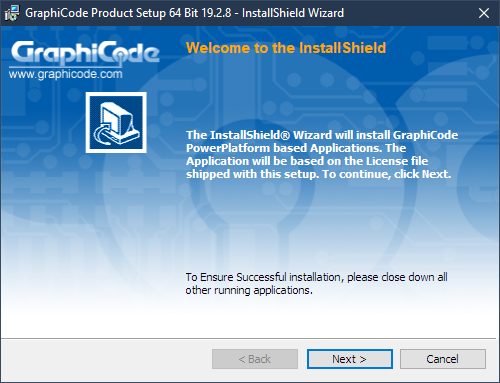 License Agreement
Read through the licensing agreement.
You will need to accept to move forward. Select Next when done.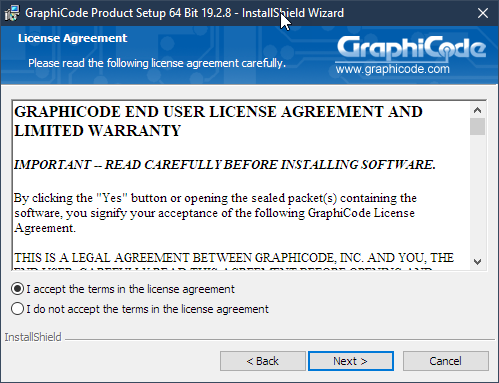 Generating the Code
Select Item 4. The license code is displayed below.
Click the Save As button to save tot he root directory. A file gcsubcode.txt will be saved to your root folder. email us this file.
Completing ...
You can now select Cancel to close this dialog. Please keep the installer to continue install when you have received the license file to continue installation.