In response to many inquiries from GC-Prevue users, GraphiCode created GC-PrevuePlus to fill the need for an inexpensive Gerber translator and editor. Building on proven functionality from GraphiCode's existing family of products, GC-PrevuePlus takes GC-Prevue to the next level. In addition to GC-Prevue's capabilities, GC-PrevuePlus includes AutoCAD, DXF/DWG import, enhanced measurement tools, data editing capabilities and multiple output formats as well as the ability to easily translate Gerber or DXF into component placement files for use with SMT, through hole and inspection machines. Users now have the answer to verify, translate, edit and convert PCB data files.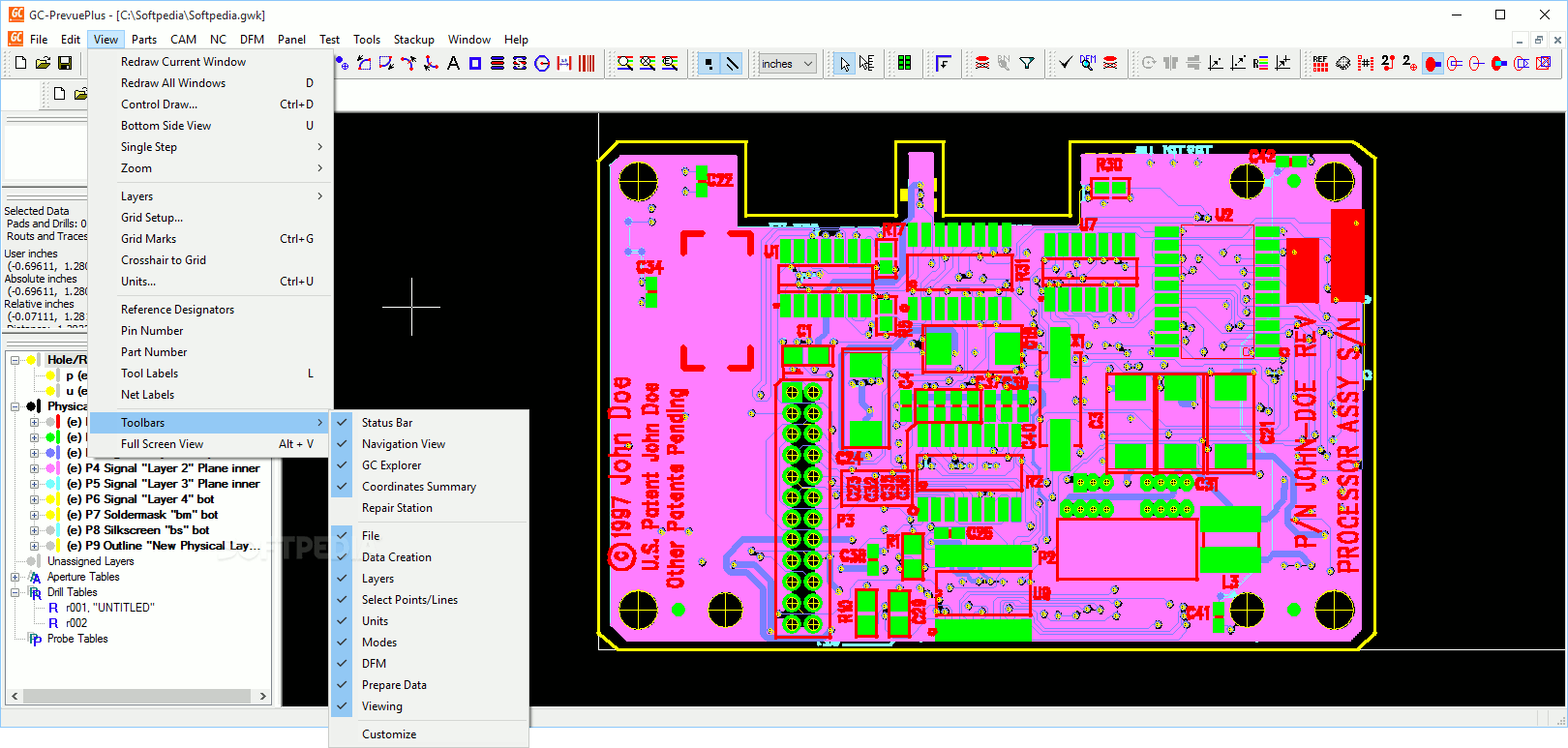 Product Functions
---
• Data editing
• Text creation
• Gerber to DXF, DXF to Gerber
• Sketched Pad conversion
• Silkscreen OCR
• ODB++ Import (cost option)
• DRC (cost option) - Design Rule Checks
• Assembly Programming (cost option) - create component placement files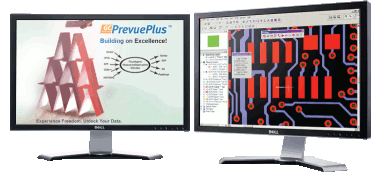 Input Formats
---
• Gerber - D & X
• AutoCAD - DXF/DWG
• DPF (Barco)
• HPGL
• NC Drill/Rout
• PADs Ascii (Cost Option)
• IPC2581 (Cost Option)
• ODB++ (Cost Option)
Output Formats
---
• Gerber X (RS247X)
• AutoCAD - DXF/DWG
• Excellon Drill/Rout
• DPF (Barco)
• Component Placement List (Cost Option)
Clip Selected Data
Clip Selected Data allows the user to remove a specific segment of a trace, rather than having to delete an entire trace entity.
Data Creation
Traces and pads of virtually any shape can be created and added to a new or existing data layer. True Font text can also be added.
Measure
The measure feature allows the user to measure the distances between selected data objects or points, from Edge to Edge, Center to Center, Center to Edge and Edge to Center.
Export DXF
The Export DXF feature generates a DXF representation of any data layer exported from GC-PrevuePlus. Some other standard export options are: RS-274-D (GerberD - standard Gerber); RS-274-X (GerberX - extended Gerber); Excellon Drill; Excellon Rout; HPGL and DPF.
Get Closer To What You Want!