Provided for a small charge and used by over ONE MILLION circuit board designers, fabricators and assemblers, GC-Prevue is the de facto standard Gerber viewer for anyone involved in the printed circuit board supply chain. GC-Prevue reads all common CAD generated electronic manufacturing outputs including Gerber, AutoCAD DXF and DWG, Barco DPF, Excellon, Sieb and Meyer, HPGL and HPGL2.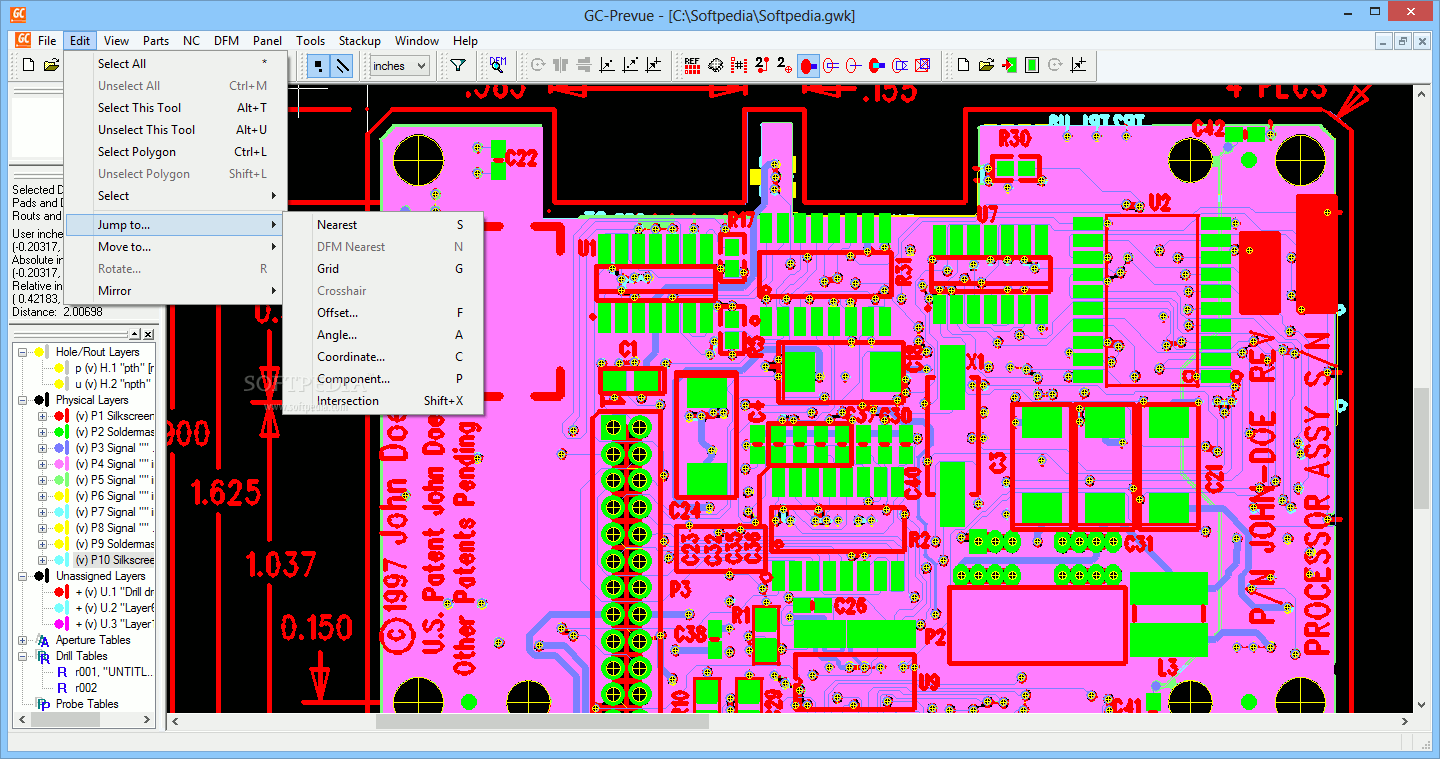 Product Functions
---
• Verification of design data
• Quoting
• Print documentation
• Revision management
• Measuring features
Product Features
---
Now With AutoCAD DXF and DWG Import!.
12 month single user license(s)
Install on a single PC per purchased license
Technical support provided
Measure Mode
Quickly measure between entities: edge-edge, center-center, edge-center, center-edge
Dimensioning and Markup
Automatically display distances. Add text and symbols. Excellent for creating drawings and documentation
Support for the .XNC Drill format
The continued improvement of data transfer formats by UCAMCO (Gerber X2 and now .XNC) is wholeheartedly support by GraphiCode and as part of this support we have added input support for the .XNC drill format to this release.
Added numerous Plugin functions
A number of plugin functions have been added to enhance the customization of the product. Details can be found within the Intellisense for the plugin.
Only $65 For A Full Year!