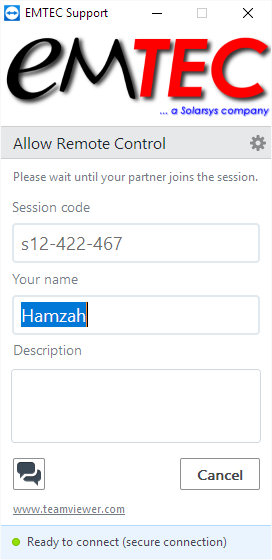 Get Support
It will be easier for us to provide technical support for the products that you have purchased through our Quick Support Application.
About Quick Support
Quick Support is safe as it does not install on your computer. You will have to manually run the software and allow connection when prompted. After support completed, just close the software. Your privacy is protected.
Close Existing Teamviewer
If you already have TeamViewer running in your computer, you will need to exit it. Just got to the TeamViewer tray icon and right click to open the pop-up menu. Select Exit Teamviewer
Run Quick Support
Let us know when you are ready and run Quick Support. Allow to connect when prompted.